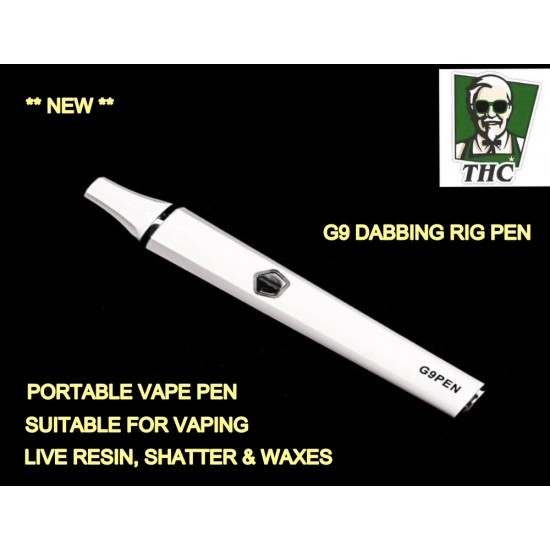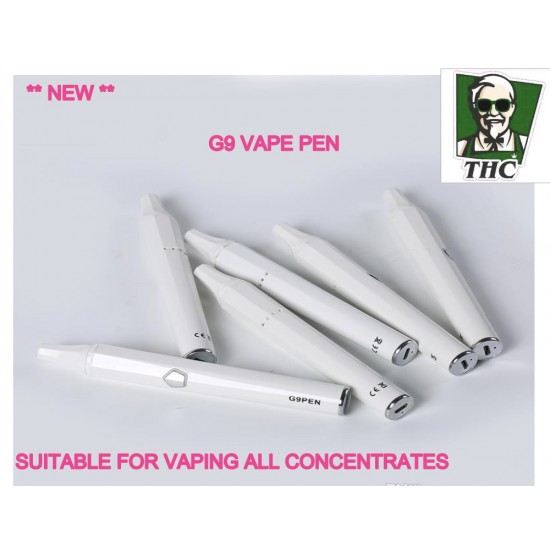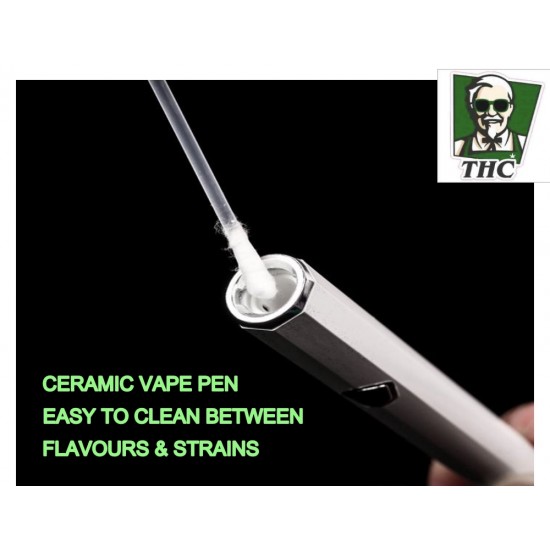 G9, Shatter Dabbing Vape Pen Rig
NEW G9 Dabbing Pen Rig, Suitable for vaping any Shatter, Resin or Wax
These coil-less Wax Dab Rig ceramic vaporiser pens are brand new to The THC Doctors site and are an ideal and handy portable Pen to vape/ dab any THC concentrates. (Shatter, Live Resin, Diamonds, Wax)

Easy to wipe out and to clean between swapping flavours, strains or waxes, simply just wipe the inside of the Titanium chamber out with a cotton wool bud before using with a new flavour or type of wax.

These pens operate with a ceramic slice heating system and with no wires or coils.
Pen comes with USB charger for easy charging.

** HOW TO OPERATE **

Please have the device fully charged before using it
1)The power button shows white light when the device is being charged, when it finish charging, the light turns to green.

2)Quick press the button 3 times, the device starts heating with white light, after 15 seconds, the light turns to green when the device is ready for dabbing.

3)Always press 3 times the power button to start up or shut down the device.

4)The power button light will flash 5 times when low battery; and 3 times when short circuit.

Temperature indicating
1)The titanium chamber can reach the highest temperature 950℉;
2)The titanium chamber reach to 580℉ after first time heating;
3)The titanium chamber will be 680℉ after 2 times continuous heating;
4)After 3 times continuous heating, the titanium chamber can be 780℉;
Please have the device heat no more than 5 times continuously to avoid the possibility of get burned.


Unlimited Blocks, Tabs or Accordions with any HTML content can be assigned to any individual product or to certain groups of products, like entire categories, brands, products with specific options, attributes, price range, etc. You can indicate any criteria via the advanced product assignment mechanism and only those products matching your criteria will display the modules.
Also, any module can be selectively activated per device (desktop/tablet/phone), customer login status and other criteria. Imagine the possibilities.
2 or more 38.50€
5 or more 33.00€
10 or more 31.90€
Stock:

In Stock

Model:

G9 Dabbing Rig Vape Pen

Weight:

200.00g