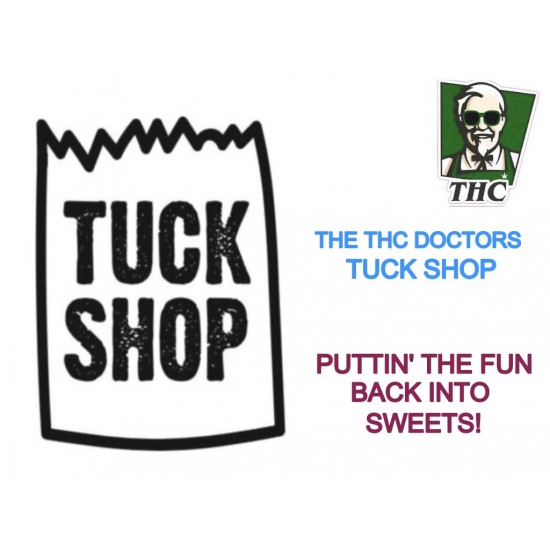 Hot

THC Kinder Choclate Bon Bons, 50 mg THC Per Piece
THC Kinder Choclate Bon Bons, 50 mg THC Per Piece

These individual Kinder Bon Bon chocolates are each impregnated with 50mg of 97% Californian imported tetrahydrocannabinol (THC) Dewinterised triple distilled Distillate. This is the best of the best and can not be refined anymore (Trust me we have tried!)
We source our RAW product from a licensed lab in California, who work closely with independent, artisan growers.
We add NO MCT oil, Vitamin E or Pesticides or any other substances to our THC

**ATTENTION**
Each Bon Bon is carefully drilled and then THC Injected into them, due to the distribution and process to achieve this, for best results it is recommended that each one is eaten whole, anything less may result in an uneven consumption of the THC and not the desired high! We recommend starting with one and building from there. Allow up to an hour to feel the effects.
**ALSO AVAILABLE** IN 25mg and 100mg, please check our listings for more options.
**ITS CHOCOLATE, BUT FOR ADULTS**

For best result to preserve this item and to avoid melting, we recommend keeping them refrigerated until use.
For orders to Europe and Rest of World, in the warmer summer months, or long travel distances there is a chance that your chocolate edibles may melt or be squashed during to transit, this unfortunately is out of our hands as i'm sure you can appreciate. Take this up with your local Post Master General!



Unlimited Blocks, Tabs or Accordions with any HTML content can be assigned to any individual product or to certain groups of products, like entire categories, brands, products with specific options, attributes, price range, etc. You can indicate any criteria via the advanced product assignment mechanism and only those products matching your criteria will display the modules.
Also, any module can be selectively activated per device (desktop/tablet/phone), customer login status and other criteria. Imagine the possibilities.
5 or more 2.75€
10 or more 2.42€
25 or more 1.98€
100 or more 1.65€
Stock:

In Stock

Model:

THC Kinder Bon Bon, 50mg

Weight:

2.50g